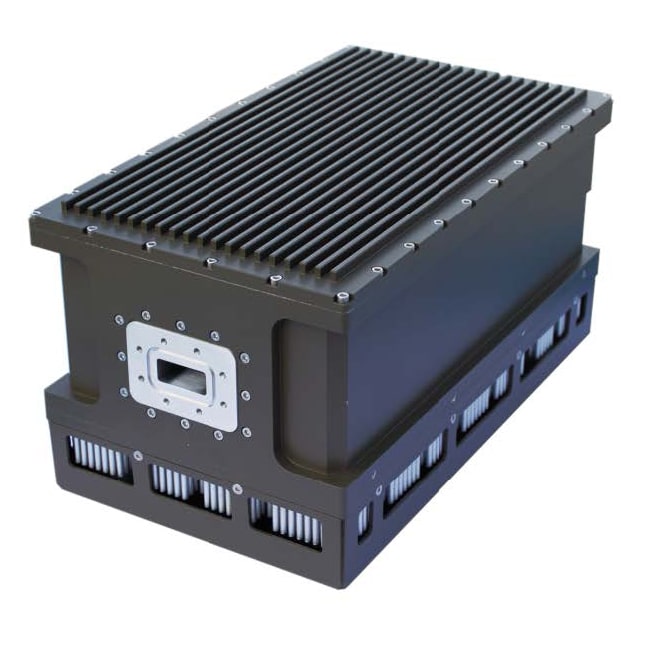 Based on GaN technology are intended for outdoor operation. Highest performance in a compact packaging. Built-in lineariser, power amplifier with receive reject waveguide filtering, output isolator and switchable local oscillator included. Signal up conversion from a Modem's L band output into X band frequency in order to perform a terrestrial or satellite communication link.
In addition to the superior efficiency achieved at maximum load, these products provide the capability to adapt the BUC configuration to the required output power, optimizing the consumption while keeping the same electrical specifications, in particular the linearity.
Full M&C capability provided via RS-232/RS-485 (ASCII commands) and optionally via Ethernet port (Telnet, HTTP with embedded web page or SNMP). Discrete lines for mute and turn on/off functionalities and summary alarm (Form C relay and discrete) are used for a quick operation.