With a rich history dating back to 1989 and formal establishment as a brand in 2012, APM Technologies is a leading high-tech enterprise based in the United Kingdom. Their expertise lies in research and development, manufacturing, selling, and servicing advanced testing power sources and electronic loads.

BONN Elektronik designs and produces customized solutions with RF power amplifiers and RF power amplifier systems. For more than 40 years power, individual solutions and quality of our instruments inspire experts and users worldwide.

ETS-Lindgren is an innovator & market leader of systems and components for the detection, measurement and management of electromagnetic, magnetic and acoustic energy. The company was formed in 1995 when industry leaders EMCO, Rantec and Ray Proof combined their resources to create EMC Test Systems. In 1997 the company acquired Euroshield followed in 2000 by Holaday Industries, Lindgren RF Enclosures and in 2002 Acoustic Systems and became ETS-Lindgren. ETS-Lindgren employs more than 1200 professionals in offices and manufacturing facilities around the world and is a subsidiary of ESCO Technologies.

As leaders in the field of EMC technology, HAEFELY EMC offers a full range of stand-alone, modular, and compact conducted immunity test equipment designed to simulate the effects of interference sources on electronic, electrical and telecommunications products. The objective is to provide a complete range of instruments that are flexible enough to be used in many applications including product development, type verification, and production testing.  
In addition to EMC testing solutions, Haefely also provides products and solutions for high voltage testing, including AC and DC test systems, impulse voltage generators, and partial discharge measurement systems. These products are used in a variety of industries, including power generation, transmission, and distribution, as well as in the automotive, aerospace, and telecommunications industries.

PMM is a brand of Narda Safety Test Solutions, a global leader in the development and production of measuring equipment for electromagnetic fields, owning more than 95% of all published patents for measuring such fields. A highly innovative company that regularly develops new technologies and instruments to cover the most demanding applications in Safety (EMF) and Electromagnetic Compatibility (EMC).

Rohde & Schwarz is one of the world's largest manufacturers of electronic test and measurement equipment. Their products set standards in research, development, production and service. New applications in the automotive and aerospace fields, in material research and in video technology promote the trend toward ever higher frequencies in electronics. Rohde & Schwarz meets the growing demand by offering cutting-edge products for signal generation, signal analysis, network analysis and power measurement. The company is systematically expanding its oscilloscope portfolio to meet the wide-ranging needs of customers and also in the lower price segment with Value Instruments from its HAMEG subsidiary that are ideal for general lab applications.

TOELLNER has been offering electronic test and measuring equipment of the highest quality since 1972. The company manufactures the following product ranges: Laboratory, high-performance and arbitrary power supplies, Function and arbitrary generators and Broadband and 4-quadrant amplifiers.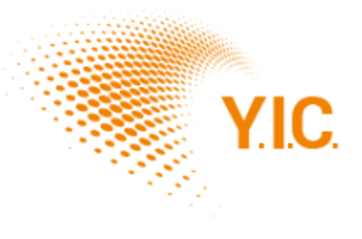 Y.I.C. Technologies is an approved EMSCAN Service Provider supporting existing EHX/ERX and RFX products and providing a range of services. Now able to offer their own solutions in fast Magnetic Very-Near-Field measurement tools they are able to provide real-time EMC lab bench systems that are efficient and cost-effective.
Antenna Systems Solutions

Antenna Systems Solutions (ASYSOL) is a spin-off of the Technical University of Madrid (UPM). Their partners are Technicians, Engineers and PhD Researchers that have a wide experience in antenna design and antenna measurements. Their main lines of interest are antenna measurement systems, the design of professional antennas and consultancy in telecommunication topics.

BOLAB Systems is a German manufacturer providing four quadrant high power (400W up to 18kW) low frequency amplifiers (DC to 1MHz). The amplifiers are ideally suited to automotive testing (LV124, LV148, LV123, ISO 7637, ISO 16750, etc.) with their arbitrary signal functionality and driving magnets / coils for research applications.

Chroma ATE Inc. is a world leader in the electronic test and measurement industry with emphasis on quality products, service and advanced technology. With over 1100 employees and a turnover of $130M Chroma provides innovative technology products to the test and measurement market. Chroma's European HQ located in Ede, Holland can generally supply equipment from stock and has a fully equipped service centre. Significant markets Chroma serve include LED, photovoltaic, Li-battery, electric vehicle (EV/EVSE), semiconductor/IC, laser diode, flat panel display, video and colour, power electronics, passive component, electrical safety, and thermoelectric test, as well as automated optical inspection and manufacturing execution systems.

Hioki develop, manufacture and supply quality electrical measuring instruments supporting technological advancement. Based in Japan, Nagano, Hioki was founded in 1935 and currently employees over 850 people. HIOKI electrical measuring instruments cover, automatic test, data recording, electronic measuring and field measurements. Collectively, these products are used in an extensive range of industries and fields, from research and development to facility and equipment maintenance and service. Typical applications include automotive, alternative energy and battery test.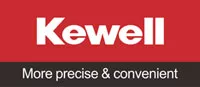 Kewell has been a leader in providing test solutions and intelligent manufacturing equipment to various industries based on test power supplies. At present, they have three main product lines which are: (1) Test Power Supply, (2) Hydrogen Energy Testing and Intelligent Manufacturing Equipment, (3) Power Semiconductor & Intelligent Production Line Testing.

Raditeq designs and develops analog radio frequency (RF) electronics. Knowledge in the field of RF technology is scarce. Knowledge in the field of analog RF filters, mixers, amplifiers and antenna even more so. Together with the engineers at Raditeq you gain the required expertise to make your HF, RF, Uwave and EMC challenges a great success.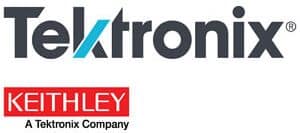 Tektronix Inc., headquartered in Beaverton, Oregon, delivers innovative, precise and easy-to-operate test, measurement and monitoring solutions that solve problems, unlock insights and drive discovery globally. Tektronix has been at the forefront of the digital age for over 75 years.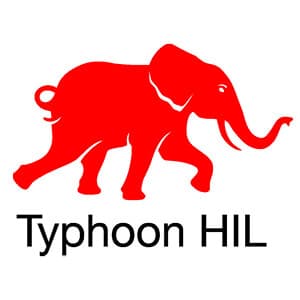 Typhoon HIL, Inc. is the market and technology leader in the rapidly-growing ultra-high-fidelity Hardware-in-the-Loop (HIL) for power electronics, microgrids, and distribution networks, providing industry-proven, vertically integrated test solutions.

Specialising in Electromagnetic Field monitoring and assessment systems to measure electromagnetic field levels associated with workplace safety and the Physical Agents Directive (EMF) 2013/35/EU. Wavecontrol produce products that can measure fields generated by different sources such as welding systems, mobile phone base stations, radio and TV transmitters and repeaters, DECT systems, Wi-Fi systems, and more.