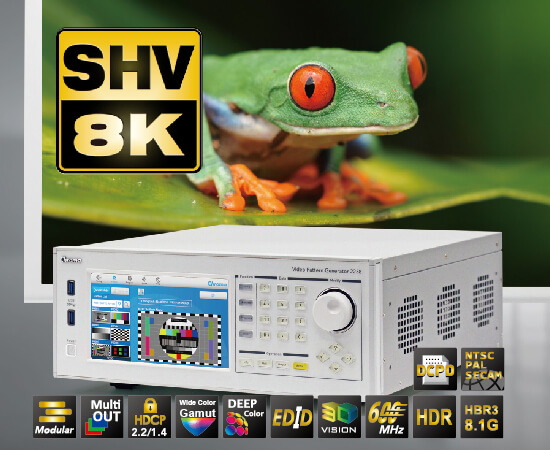 Chroma 2238 Video Pattern Generator is capable of providing 8K SHV display testing. A modular design with built-in high-speed independent graphics core provides standard test signals and patterns for the required resolutions.
This unit supports the latest high-definition multimedia interface including HDMI ,DisplayPort, 12G SDI and USB-C. Equipped with a 7 inch touch panel and a friendly graphical user interface, allows users to view and edit patterns directly on the device screen.
Complete test functions and an easy-to-operate interface make it suitable for a variety of R&D and production test as well as quality verification in all video related industries.