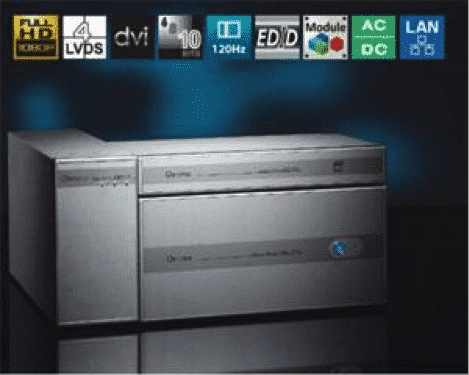 The technology development of liquid display has been moving toward the features of large scale, high quality, high contrast and fast dynamic response.
Recently that resulted in the Full HD (1920X1080) high resolution specification become a new mainstream in the market. In order to meet the test requirements of today's industries, Chroma 2915 LCM ATS is structured in modulized form with integrated signals and power source.
The powerful on-line network function and easy-to-use interface are equipped to fulfil the test requirements such as multiple standard signal sources, test patterns and voltage/current measurements for various sizes of LCM.
This ATS provides LVDS signals and users can set the settings through the mouse and Remote Keypad in accordance with the LCM features to give the production line a most complete and convenient test mode to expedite the productivity.