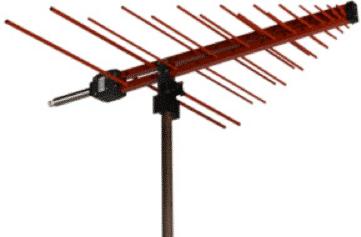 Frequency Range: 200 MHz – 2 GHz
The ETS-Lindgren Model 3148B Log Periodic Antenna is specifically designed for making CISPR 16-1 measurements which require a 20 dB difference in the cross polarisation rejection. This is achieved using an engineering design and manufacturing process that offsets all of the elements in a precision pattern. The excellent cross-polarisation property ensures minimum measurement uncertainty for radiated emissions and normalized site attenuation measurement.
The Model 3148B antenna features relatively constant linear gain (measures in far field without any sudden "dips" or "bumps").
The precision construction of the assembly of the boom and elements result in excellent VSWR and optimal phase relationship.
Electrical Specifications
| | |
| --- | --- |
| Frequency Minimum | 200 MHz |
| Frequency Maximum | 2 GHz |
| Connectors | Type N (f) |
| Impedance (Nominal) | 50 Ω |
| Maximum Continuous Power | 1 kW |
| Pattern Type | directional |
| Peak Power | 1.3 kW |
| Polarization | linear |
| VSWR | 1.2:1 |