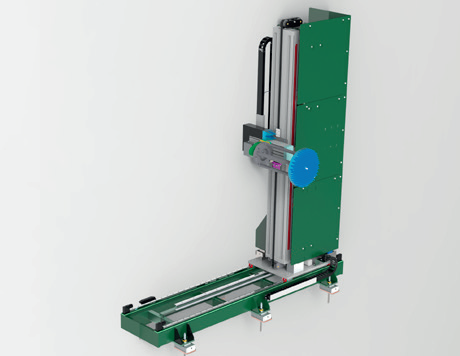 ASYSOL's Planar Near-Field scanner systems are the most accurate and fastest and can be configured as a vertical or horizontal scan plane.
All the scanners are manufactured and tested in our advanced production facilities, ensuring that they achieve ultra-high precision and planarity with the aid of the most advanced laser measurement equipment.
A lightweight tower structure with high rigidity travels along a high precision backlash free floor slide; planar Near-Field scanners are available in sizes with a travel range from 0.5m to 60m and utilise distributed driver electronics.
The ASY-RL-200 polarisation positioner sits upon a linear Z-slide, offering compensated planarity for maximum precision. The scanners are fitted with absorber screens which are adaptable to the customers' application and frequency range. Industry standard brushless and linear motors, alongside absolute direct linear encoders, offer backlash and error free precision. Rotary joints, RF connectors and internal RF wiring are included as standard.
Real-time control gives users high speed operating conditions within the shortest possible acquisition time. Ease of user operation is key. Onsite installation is provided with laser alignment and calibration in addition to a test and calibration report, user manuals and documentation.