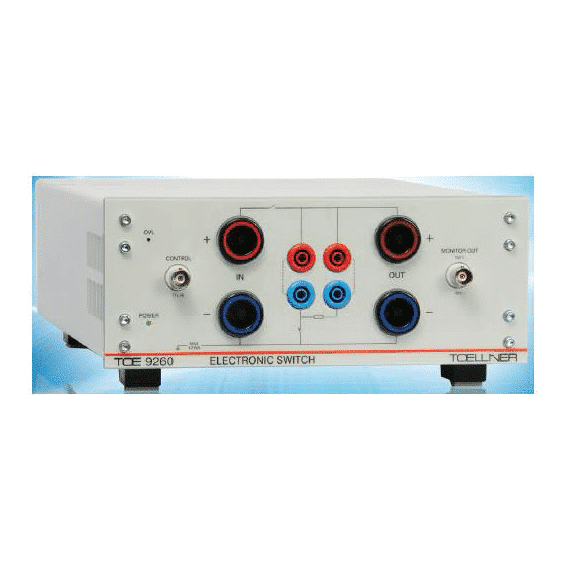 The new Electronic Switch TOE 9260 is the first choice for generating micro interruptions in supply voltages.
Depending on the model, currents of up to 100 A can be switched at a rated voltage of up to 60 V. The rise and fall times are shorter than 1 ?s. Any voltage source of up to 60 V DC with appropriate current rating can be connected to the input. The unit under test connected to the output is then supplied with this voltage.
Extremely precise control of the Electronic Switch TOE 9260 is possible using an external signal generator to enable the load current to be interrupted briefly. A further special feature offered by the Electronic Switch TOE 9260 is discharging of the load circuit during interruption of the load current by means of a further internal switch. A monitor output (ratio 1:100) allows direct representation of the output voltage on an oscilloscope.