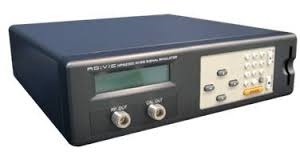 The ADIVIC MP6230 Single Channel GPS/GLONASS Simulator with its high accuracy (resolution within 0.1dB) output power, built-in highly stable 10.22MHz OCXO (GLONASS) and 10.23 MHz OCXO (GPS) provides the best signal quality for the testing requirements of R&D , QA and manufacturing line. DIVIC MP6230 incorporates an easy to use front-panel operation with all of the advantages of traditional instruments without the need for an external PC.
Applications include:
Testing of GPS products for quality/accuracy and receiver sensitivity.
Mobile phone GPS function test
Performance evaluation of receiver and module design
Verification of operational integrity of GPS receivers and module