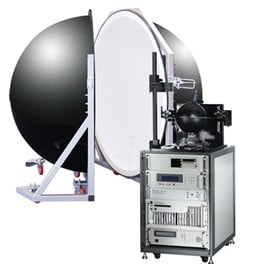 The Chroma 58158 LED Lighting Test System is compliant with the AC LED Device National Standard, and has integrated Chroma's Power Electronics Test Equipment – Programmable AC Power Source and Digital Power Meter to offer users a real AC environment for measuring AC LED.
Furthermore, the 58158 also integrates the Chroma DC Power Supplies with the flexible optical test platform which connects with the integrating sphere, photo detector, etc.
Users can measure optical and electrical parameters of AC/DC LEDs through a friendly software interface.