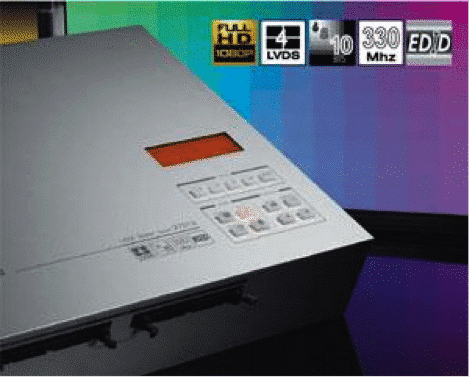 Chroma 27013 is a portable tester that supports high resolution and large scale LCM with the signals, power supply and test patterns required for LCD Module test.
Users can edit various timing parameters and patterns on a PC via software applications. Auto execution or one-key manual control on the device can switch the Timing / Pattern / Program mode rapidly.
The easy and convenient operation along with compound key usage made the 27013 LCM Tester most applicable for R&D/ Quality Assurance/ Quality Verification/ Services/ Sales areas for LCM related tests.