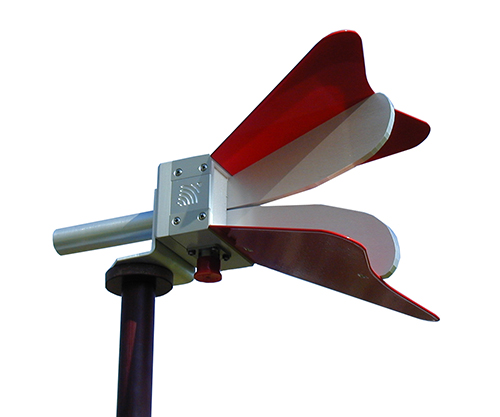 rfFrequency Range: 1 GHz – 18 GHz
The Model 3117 Double Ridged Waveguide is the latest addition to a family of double ridge waveguides for microwave and EMC measurement from ETS-Lindgren. This model corrects the lower gain at the upper end of the frequency range, commonly found in ridged waveguide antennas. Users of this antenna benefit from uniform illumination of target surfaces and accurate gain measurement. In addition, the Model 3117 exhibits high gain and low VSWR across its operational frequency band, accepting moderate power input of 300 watts.
The Model 3117 maintains a single main lobe pattern in the direction of the horn axis over its frequency range. This characteristic is essential for even distribution of electromagnetic energy on a target surface, and accurate measurement of gain and vector information. The Model 3117's unique design suppresses the propagation of high order modes. The result is an antenna with a well-defined single lobe radiation pattern that outperforms other antennas in its class.
Electrical Specifications
Frequency Minimum
1 GHz
Frequency Maximum
18 GHz
Connectors
Type N
Impedance (Nominal)
50 Ω
Maximum Continuous Power
300 W
Pattern Type
directional
Peak Power
400 W
Polarization
linear
VSWR
3.5:1 max
<2:1 above 1.5 GHz
Standard Configuration
Antenna Assembly
Mounting bracket drilled to accept ETS-Lindgren or other tripod mounts with 1/4 in x 20 threads
Rear "Stinger" Mount
Individually calibrated at 1 m per SAE ARP 958 at our A2LA accredited lab. 3 m calibration per ANSI C63.5 available at additional cost. Actual antenna factors and a signed Certificate of Calibration Conformance included with manual.