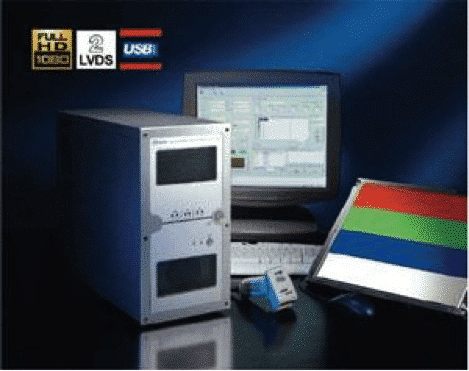 The Chroma 29130/29132/29133/29135 LCM Automatic Test System (ATS) which is structured in a computer based system with powerful on-line network functions and easy-to-use interfaces is designed to fulfil the key requirements of LCM tests and the production line management efficiency.
By integrating the video generator, multi-channel precision power supply and process control unit, the LCM ATS is capable of providing complete test solutions for LCM signals, patterns and electricity.
The test programs performed by LCM ATS tasks can be edited by the embedded test editor. The mouse and remote keypads used by the test program editor give the production line a most complete and convenient test mode to expedite the productivity.