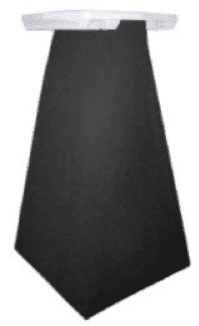 ETS-LINDGREN'S FERROSORB FS-1001H is a numerically optimized hybrid that combines high performance carbon-loaded foam absorber with precision-manufactured ferrite tile, and is designed specifically for use in 10m EMC chambers.
This ultra- broadband composite achieves superior levels of absorption and power-handling capability in a space-saving profile which is significantly less than the depth of traditional foam-only products.
FS-1001H is ETS-Lindgren's top-of-the-line FerroSorb product. It is specifically designed to be a cost-effective solution for EMC chamber applications that call for very high performance requirements. Chambers designed with FerroSorb FS-1001H will exceed the +/- 4 dB normalized site attenuation requirements specified in ANSI C63.4 and CISPR 16-1-14. With an optimized chamber design, site attenuation performance of +/- 3.5 dB deviation from theoretical normalized site attenuation is achievable. This results in improved measurement accuracy which can translate into significant savings by reducing a product's EMI suppression costs. Other applications include IEC 61000-4-3 and MIL-STD 461E immunity testing.