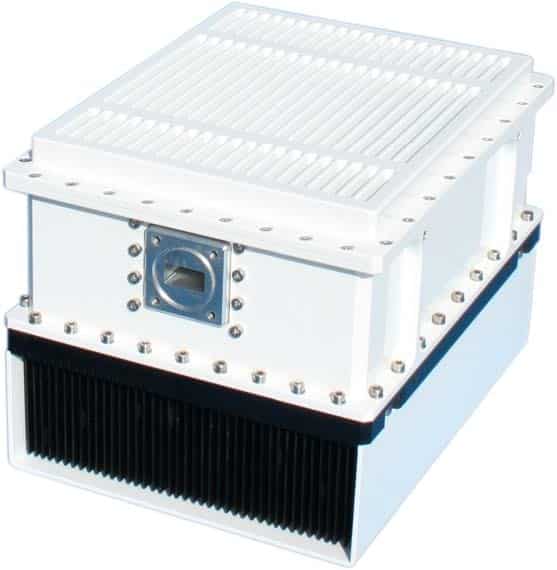 Based on GaN technology are intended for outdoor operation. Highest performance in a compact packaging. Built-in lineariser, power ampli?er with receive reject waveguide ?ltering, output isolator and switchable local oscillator included.
Signal up conversion from a Modem's L band output into Ku band frequency in order to perform a terrestrial or satellite communication link.
Full M&C capability provided via RS-232/RS-485 (ASCII commands) and optionally via Ethernet port (Telnet, HTTP with embedded web page or SNMP). Discrete lines for mute and turn on/off functionalities and summary alarm (Form C relay and discrete) are used for a quick operation.