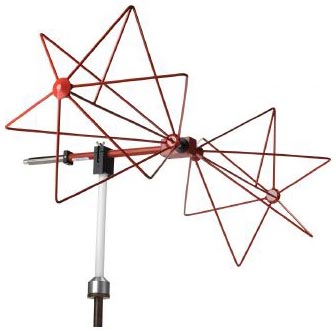 Frequency Range: 30 MHz – 300 MHz
The ETS-Lindgren Model 3110C Biconical Antenna combines several unique features, achieving high levels of performance. The balun, feedline, and element cage design give the Model 3110C response curves that are almost linear, making it ideal for swept measurements. The antenna's insensitivity to orientation in the vertical plane helps eliminate any unnoticed or unrecorded change in orientation as the cause for a change in test results.
To achieve this kind of performance, the balun is designed using an unbalanced-to-balanced transformer. This results in very even current transformation. Ferrites are also placed along the feedlines, reducing common mode current that can interfere with the antenna pattern in the vertically polarized measurements.
Common applications include measurements to MIL-STD specifications; ANSI C63.4, FCC-18 and EN 55022 emissions testing.
Electrical Specifications
| | |
| --- | --- |
| Frequency Minimum | 30 MHz |
| Frequency Maximum | 300 MHz |
| Connectors | Type N (f) |
| Impedance (Nominal) | 50 Ω |
| Maximum Continuous Power | 250mW |
| Pattern Type | Omnidirectional |
| Peak Power | NA |
| Polarization | Linear |
| VSWR | 2.0:1 |