PMM have now released the CA0010 click (discontinuous disturbance) analyser to accompany their 9010F FFT EMI receiver. This click analyser is capable of four simultaneous measurements at the frequencies of 150 kHz, 500 kHz, 1,4 MHz and 30 MHz and can work as a standalone setup for fully compliant CISPR 14-1 testing.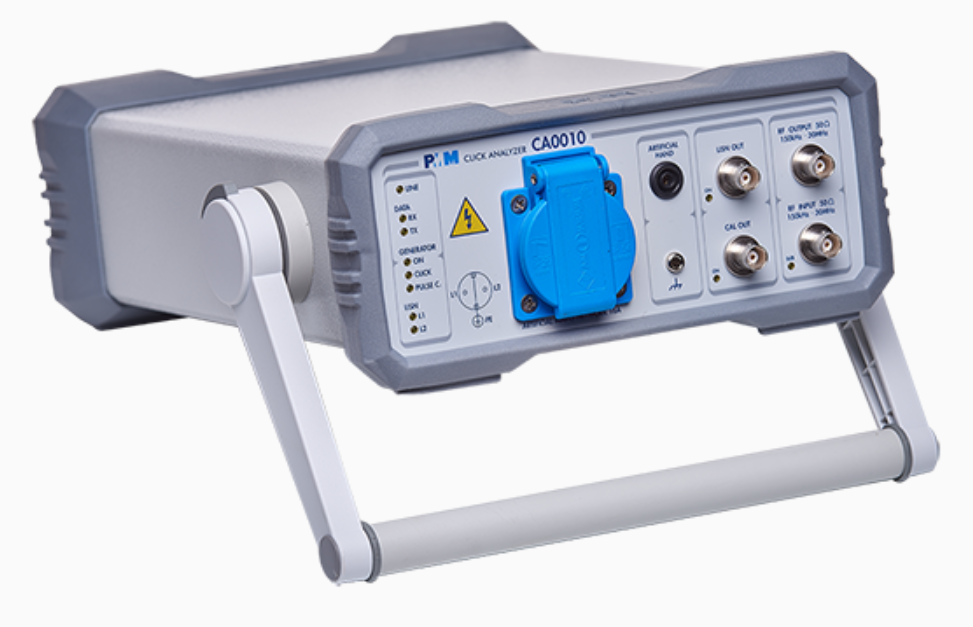 The internal click generator is full compliance with the requirements specified in CISPR 16-1-1 and can be used to self-calibrate the CA0010 or any other external click meter.  The same high versatility is also reflected in the User selectable operating modes: two rates/two upper quartiles, two rates/four upper quartiles, four rates/four upper quartiles and single run/double run (not conditioned by the previous ones).
Full compliant to all old and new "click" existing standards: CISPR 16-1-1:2015 Ed. 4 and previous editions, CISPR 14-1:2016 Ed. 6 and previous editions, CENELEC old and new equivalent versions of these two standards (EN 55016-1-1 and EN 55014-1). This Click Meter also features an internal 16 Ampere LISN (although an external one can always be connected) and a switch operations counting unit, too. The CA0010 has an outstanding dynamic range and saturation control, thanks to the internal tailored preselection, guaranteed by its CISPR full compliance RF front end.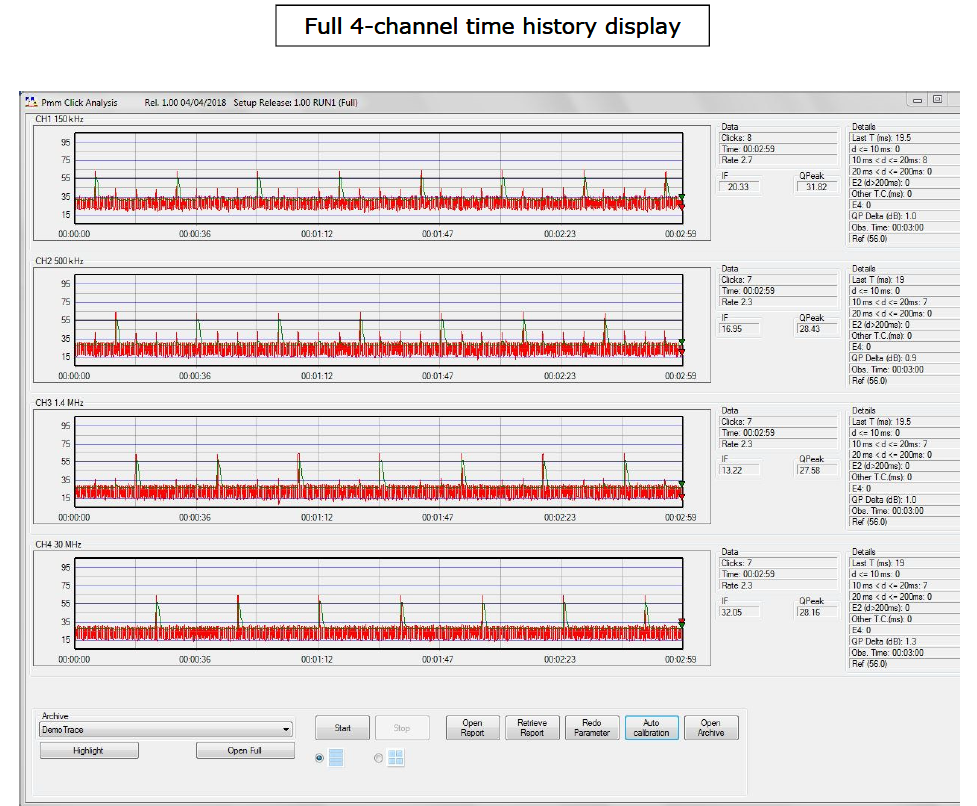 When connected to a PC, a dedicated software produces  a full trace with additional information like IF and QP time diagram of every channel, graph of the detected clicks for each channel and a complete trace with offline Rewind-Play-Pause-Forward capability for any possible use. This software can also manage a unique internal click calibrator able to generate all the signals required to check the analyzer performance in compliance with CISPR 16-1-1 requirements. It is possible to set all the relevant parameters such as amplitude and duration of each click, the interval between them, the number of click repetition and, last but not least, the amplitude of CISPR pulses. Indeed, unique on the market the CA0010 Calibrator embeds a full compliance B-Band Cispr16-1-1 pulse generator allowing thus performing the test #2 and #3 of table 14 Cispr16-1-1 without the need of any external additional generator.
Please see more information on the MDL website: PMM CA0010 product page
The PMM range of Click Analysers includes the Single channel Click Analysers for use with the PMM 9010F FFT Receiver: PMM Click box product page and the Four channel 9010/Click4E for use with the PMM 9010 Receiver: 9010/Click4E product page