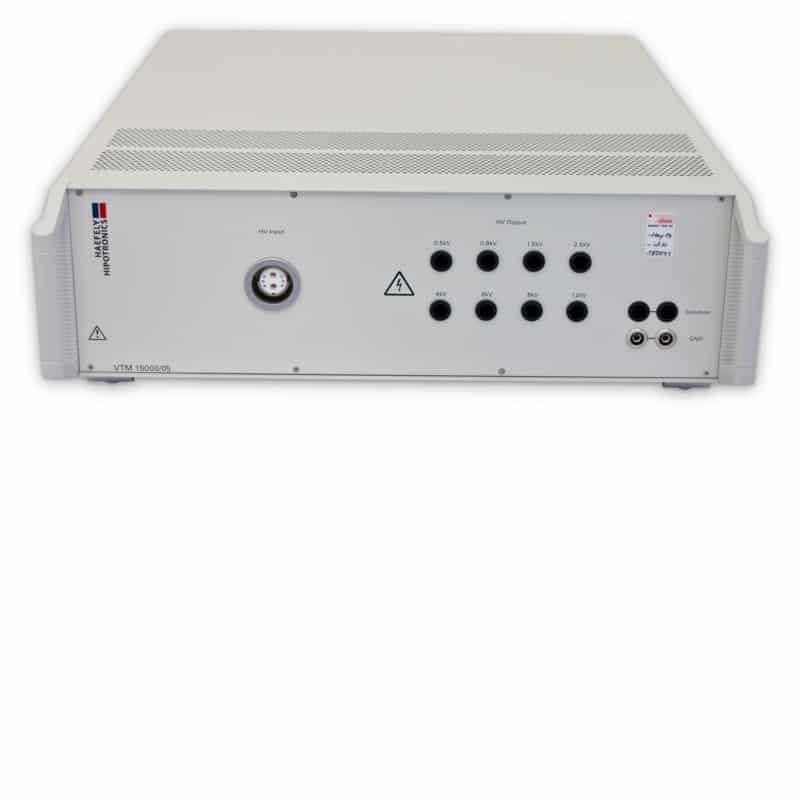 The VTM 15000/05 is a voltage transformer which multiplies the input voltage by two, the voltage wave shape remains the same.
The VTM 15000/05 is used for insulation tests with a 1.2/50us impulse such as specified in IEC 62052, IEC 60255-5 and other IEC/EN standards.
This unit can be used with any HAEFELY HIPOTRONICS combination wave generator with 2 Ω source impedance.