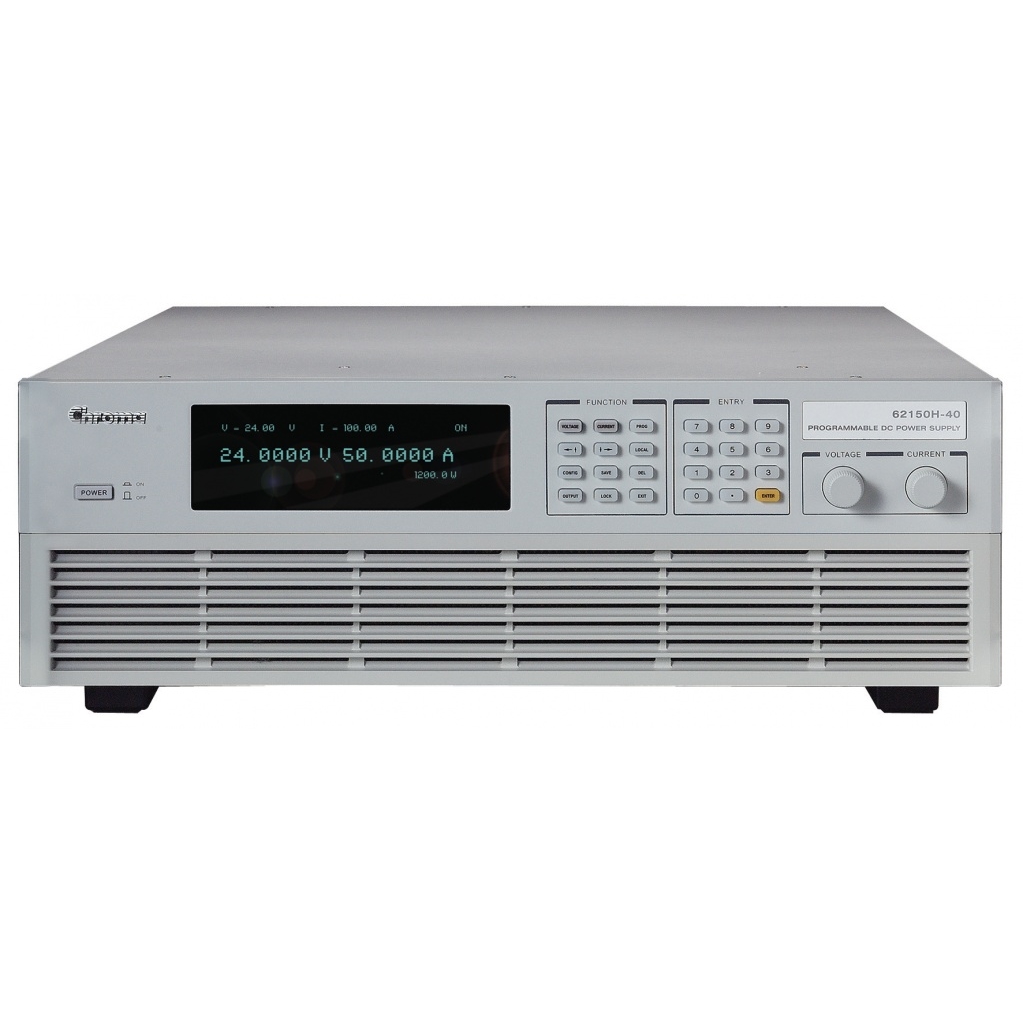 Chroma's new 62000H Series of programmable DC power supplies, offer many unique advantages for telecom, automated test system & integration, industrial, battery charge & simulation for hybrid cars and solar panel simulation. These advantages include a high power density of 15KW in 3U, precision read-back of output current and voltage, output trigger signals as well as the ability to create complex DC transient waveforms to test device behaviour for spikes, drops, and other voltage deviations.
The 62000H Series supplies offer a high power density envelope of a  maximum of 15KW in 3U, they deliver low output noise and ripple, have excellent line and load regulation, and fast transient response, with a wide range of voltage (30V-1000V), current (375A-25A) combinations, suitable for every part of your manufacturing process, from design to production testing.
High Power Density 15KW in 3U Programmable DC Power Supply 
The 62000H Series includes 14 different models ranging from 5KW to 15KW, with a current range up to 375A and voltage range up to 1000V. The 62000H can easily parallel up to ten units capable of 150KW with current sharing for bulk power applications, for example, battery bank simulation of 450V/150A/67.5KW for electric vehicle and military use.