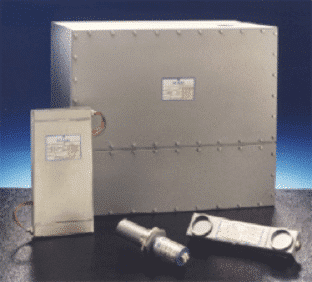 The high electrical symmetry between lines means they are suitable for modern applications and similar digital data links.
As each line is closely matched electrically to all other lines, the need for matched pairs is eliminated – thus easing considerably the complexity of installation in multi-line systems.
All of these filters meet the technical requirements of British Telecom, Deutsche Bundepost, PTT Nederlandse and similar organizations.
Our telephone filters are designed to operate in harmony with both Class 'A', and Class 'B' (standard) telephone systems. For filters to function on Class 'A' systems, a complex impedance match is provided by a specifically designed range. A range of filters specifically designed for 64kbit ISDN lines is also available.
For maximum versatility these filters are available in 2-line units and modular 10-line packages. The 2-line filters are available in either a flat-pack or tubular design. The tubular designs are manufactured from brass; with nuts, washers and plastic end covers supplied.
The 10-line package provides filtering of 50, 100 and 200 lines and beyond in multiples of ten. Further to this, the data and control modules are directly interchangeable with this range, enabling the user to mix and match filters in the same housing.
This modular system is ideal for installations where future expansion of the communications network is envisaged. The system is enclosed in high quality corrosion-proof electroplated steel cases for low impedance grounding.
Electrical Specifications
| | |
| --- | --- |
| Current Rating | 0.3 Amps |
| Voltage Frequency Maximum | 150V-DC |