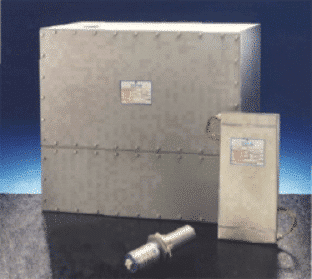 This range of filters has been designed for use in data lines where either digital or analogue information needs to be transmitted
For maximum flexibility the range includes 2-line and 10-line modular filters. These filters can be used for EMI and Tempest applications.
The 25kHz and 100kHz analogue data filters are designed for use in25kHz and 100kHz (i.e. 600 Ohm balanced line circuits).
These signal filters are not suitable for use on mains supply lines and should only be used for systems with voltage amplitudes of less than 80 Volts DC or AC peaks.
The 2-line tubular designs are manufactured from brass; with nuts washers and plastic end covers supplied.
The 10-line package provides filtering of 50, 100 and 200 lines (and beyond) in multiples of ten. Further to this the ETS-Lindgren telephone and control modules are directly interchangeable with this range, enabling the user to mix and match filters in the same housing.
This modular system is ideal for installations where future expansion of the communications network is envisaged. The system is enclosed in high quality corrosion-proof electro-plated steel cases for low impedance grounding.
Please refer to the sales office for EMPP applications and other systems requiring transient protection.
Electrical Specifications
| | |
| --- | --- |
| Current Rating | 0.3 Amps |
| Number of Lines | 10 |
| Voltage Frequency Maximum | 80V DC or AC (peak) |