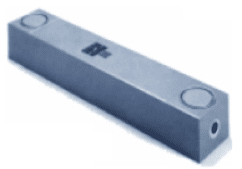 Amp Range: 32 – 250 A Frequency: 50/60/400 Hz
THE N192X POWER FILTERS are very high performance EMI power filters for use in EMC and TEMPEST applications, and in very high performance screened rooms. These main supply filters provide very high RF attenuation over the range from 14 kHz to 10 GHz.
The N192X family of power filters from ETS-Lindgren are designed for applications in the frequency range of 14 kHz to 10 GHz.
For currents greater than the maximum ratings of 250 A, two or more filters of the same type number may be connected in parallel without any significant performance loss. When fitted with transient suppressors, they give almost total protection against mains-borne transients.
Applications
In high performance screened rooms, providing sufficient attenuation of both the incoming and outgoing mains supply lines to match the shield performance.
In TEMPEST applications where the very highest degree of protection is required to obtain maximum security.
In EMP protection systems.